1000 Carolina Blvd (House)
7 Bedroom(s) | 6 Bathroom(s) | Sleeps 15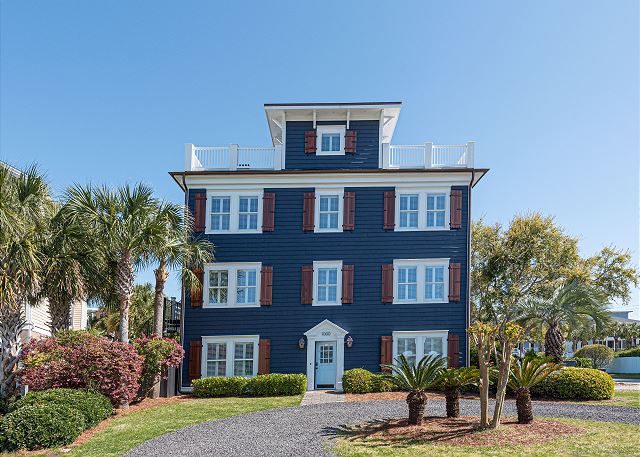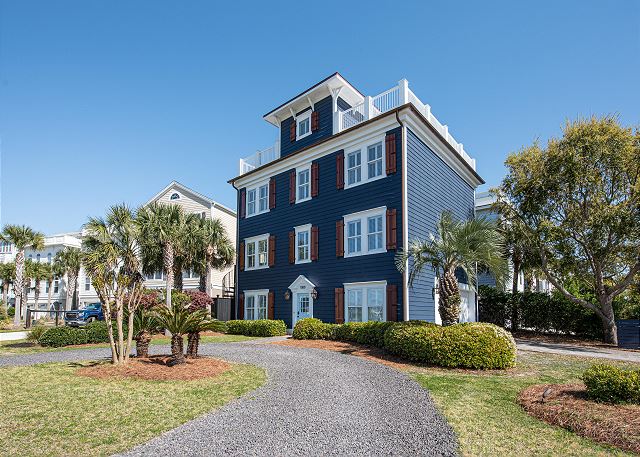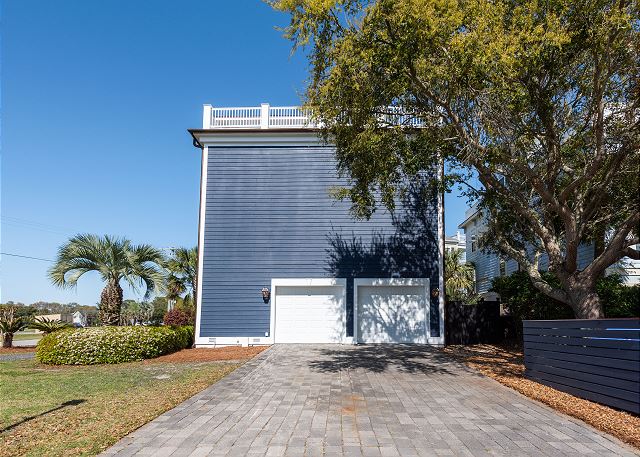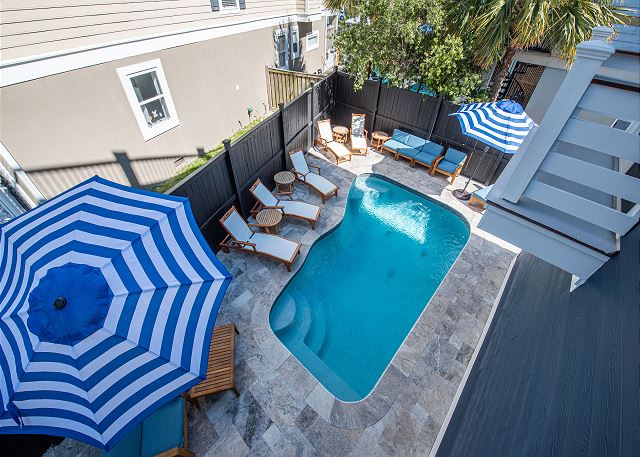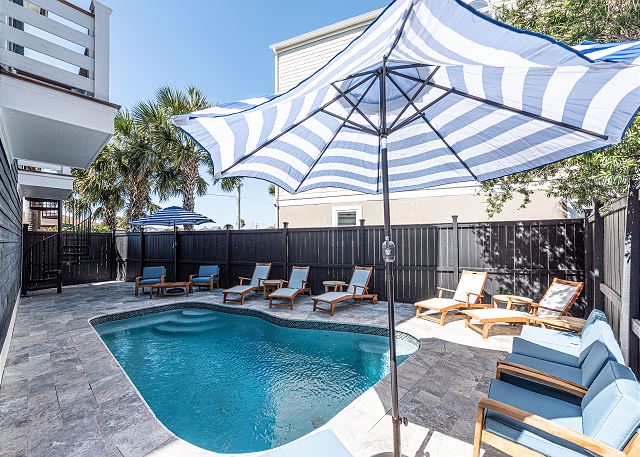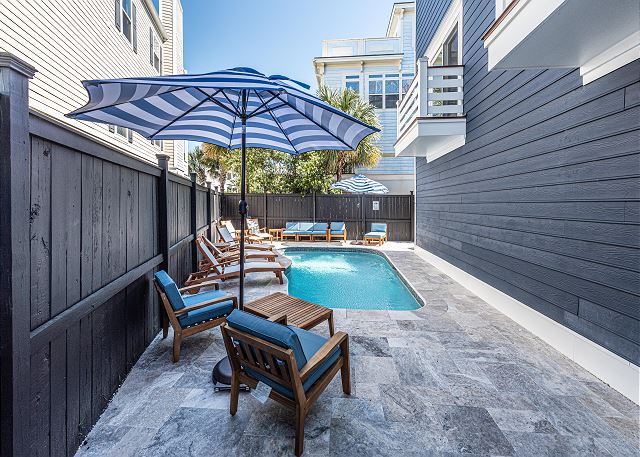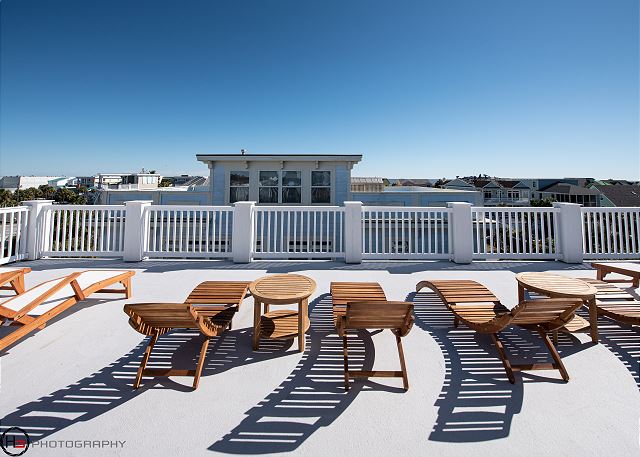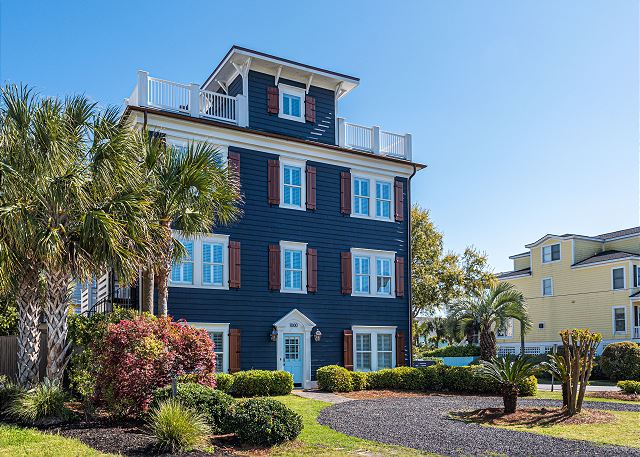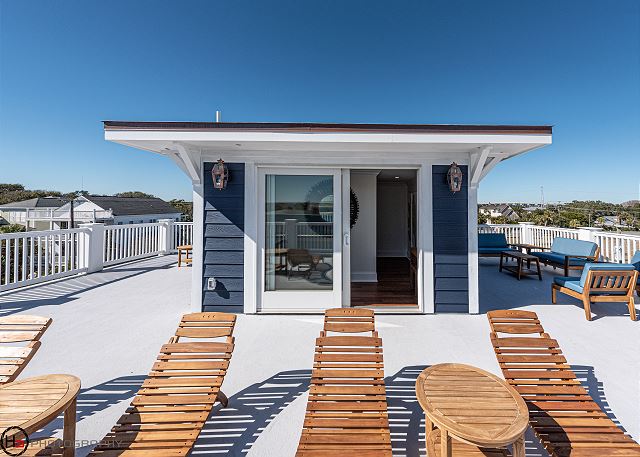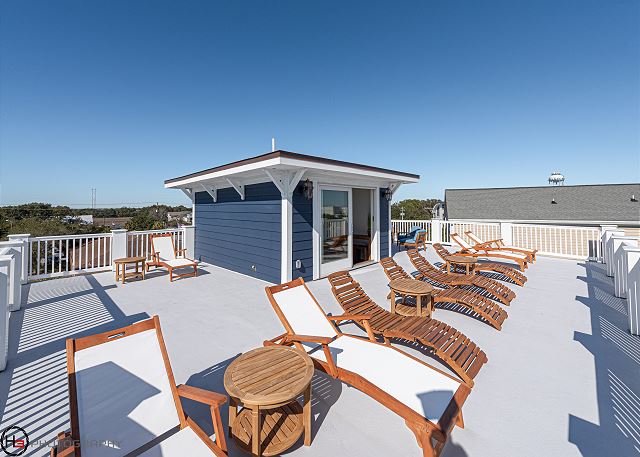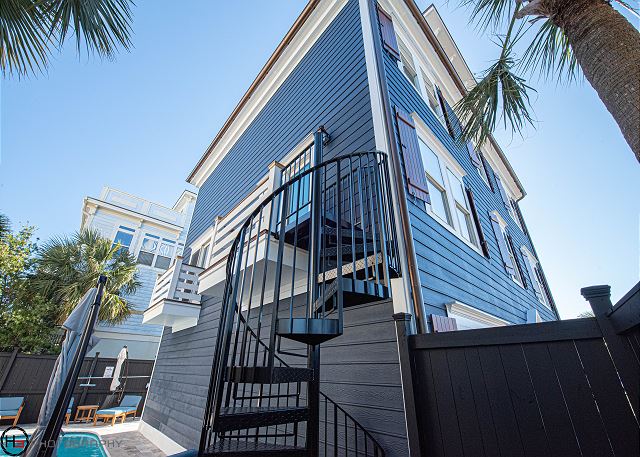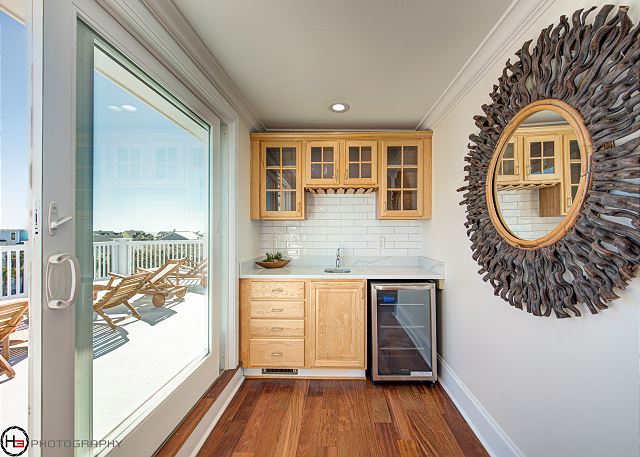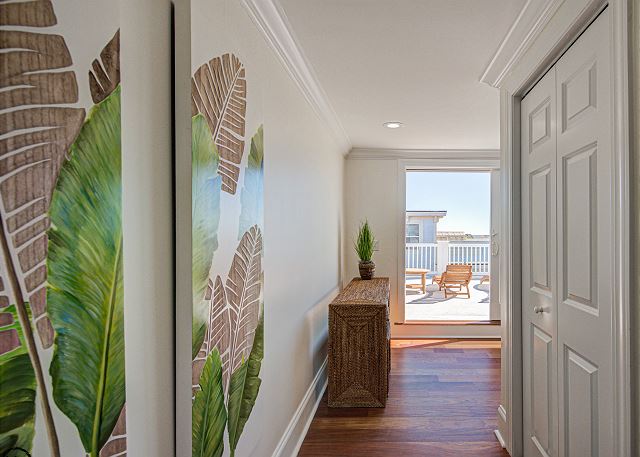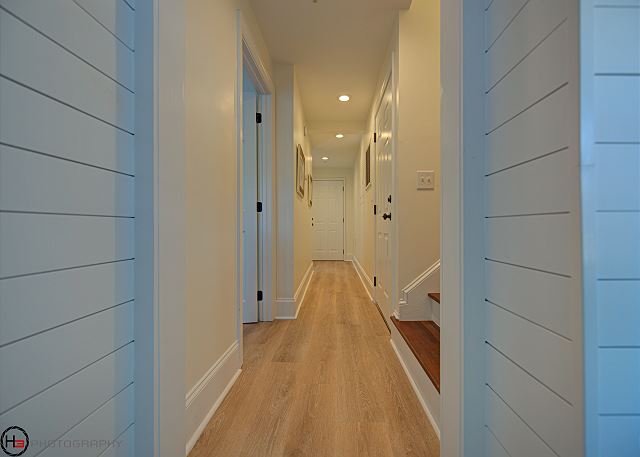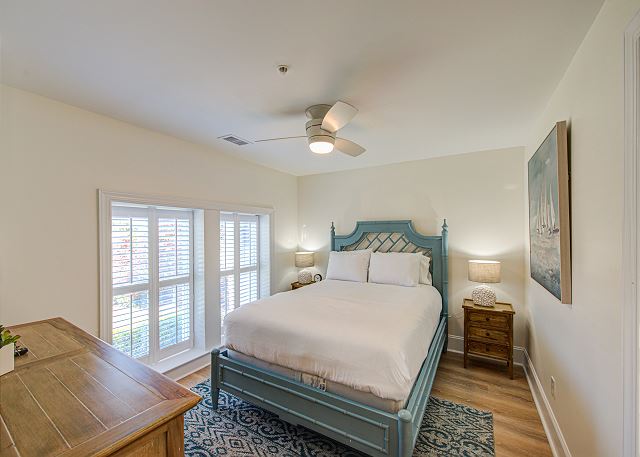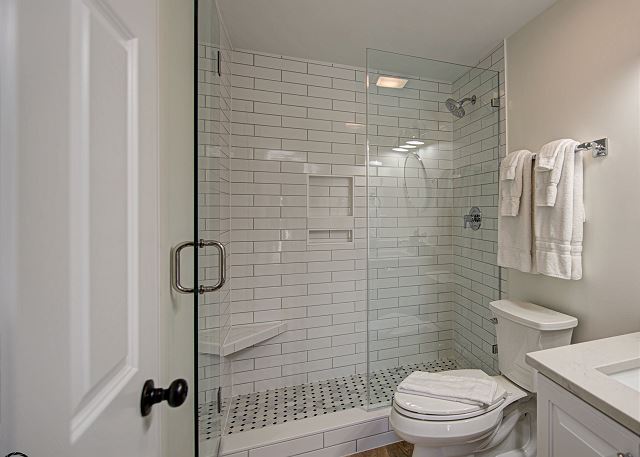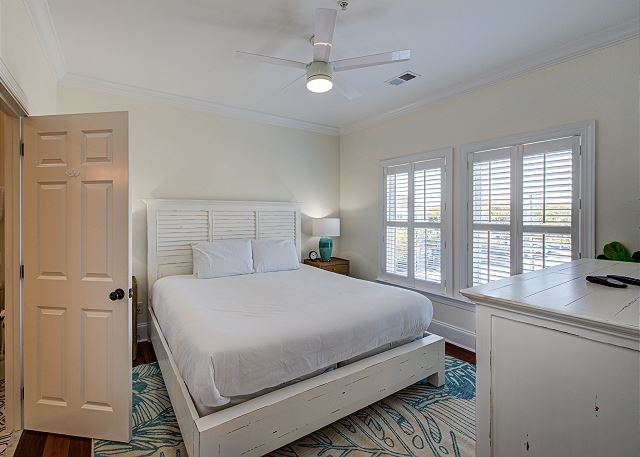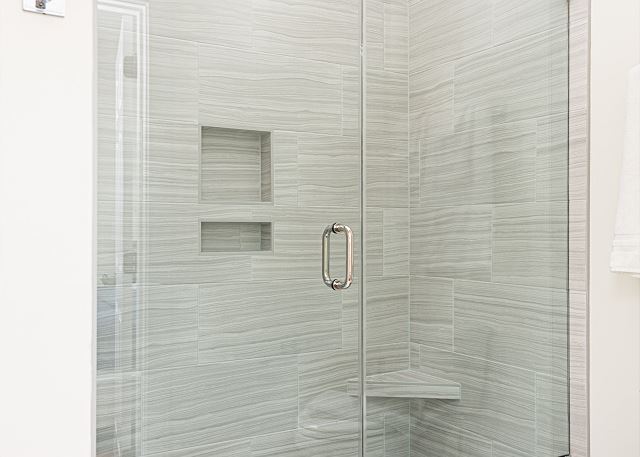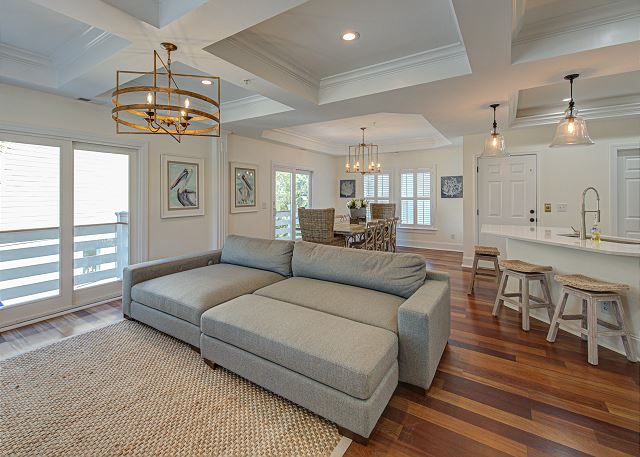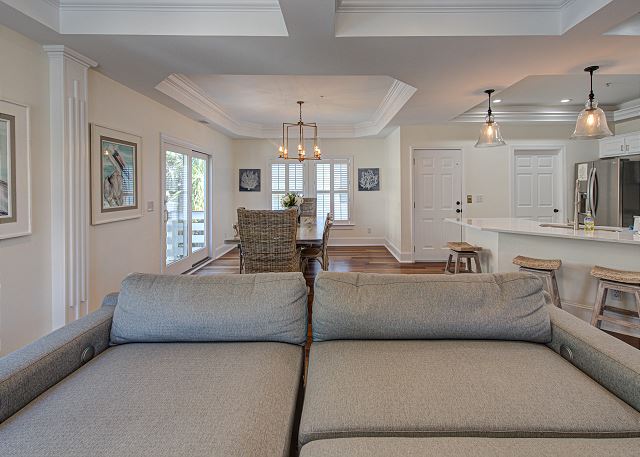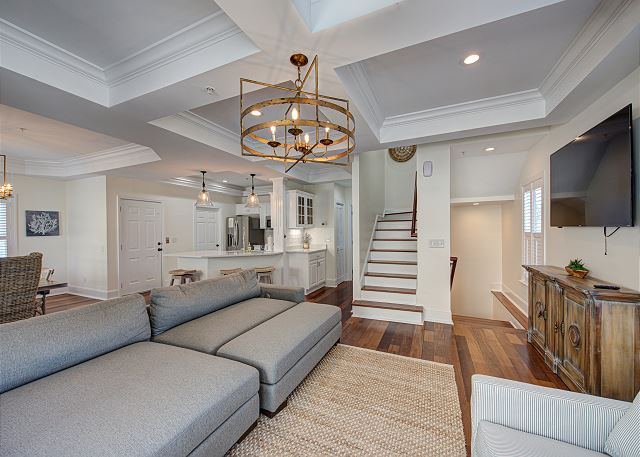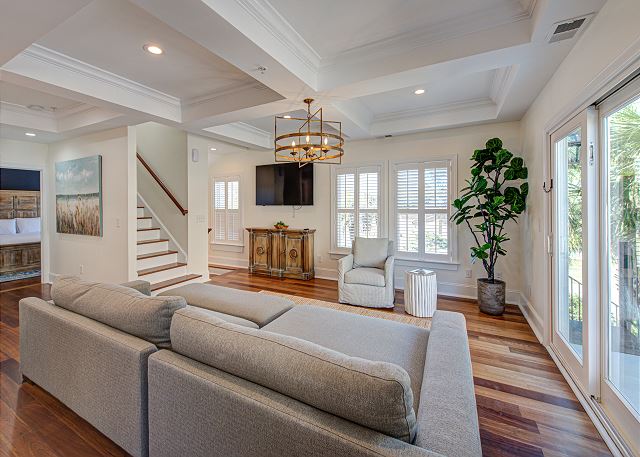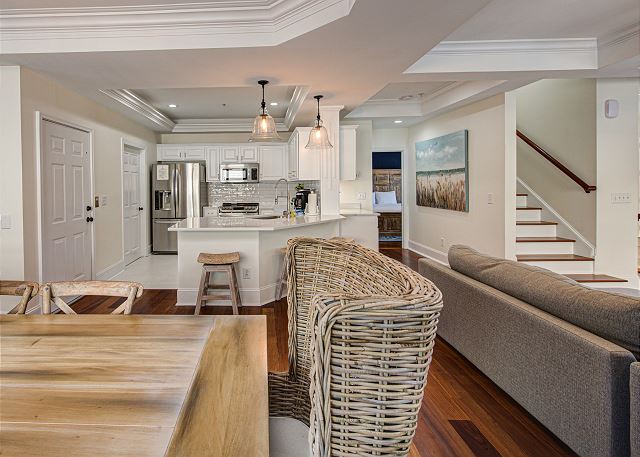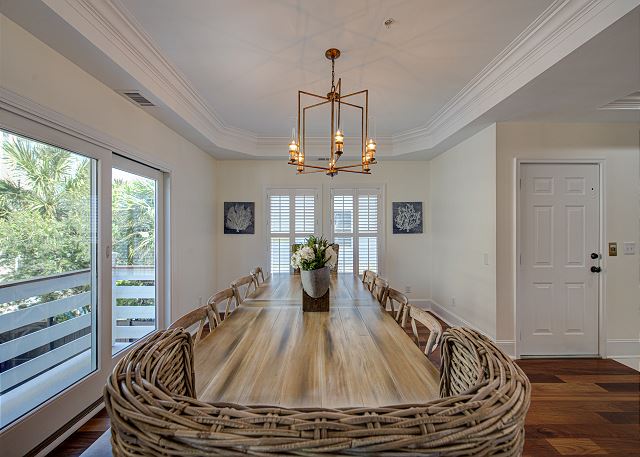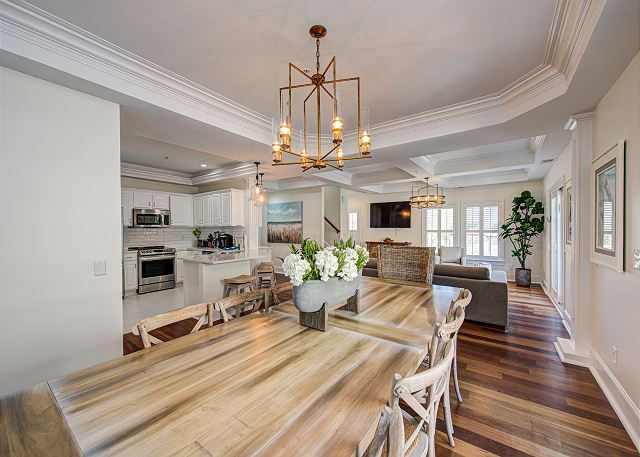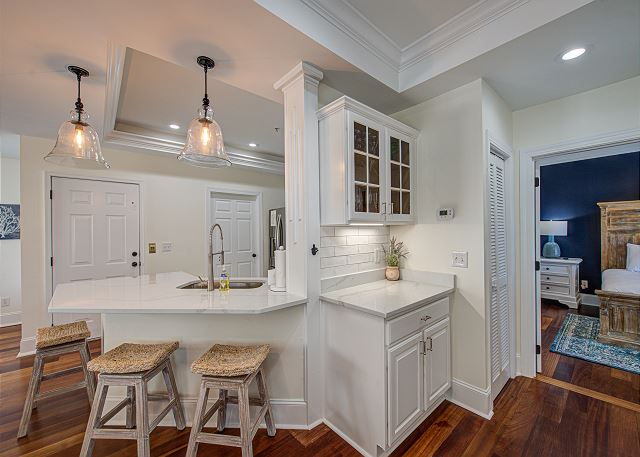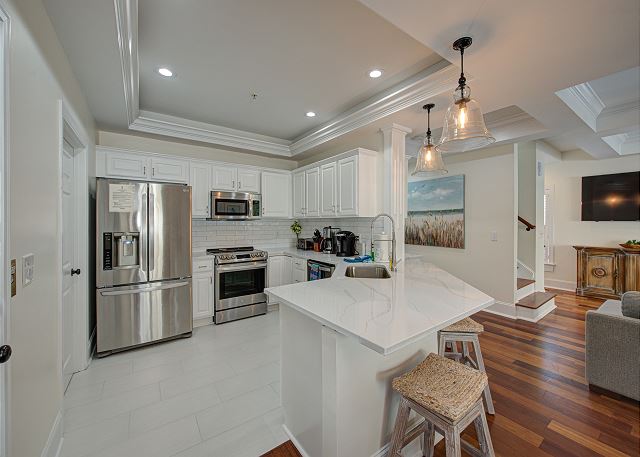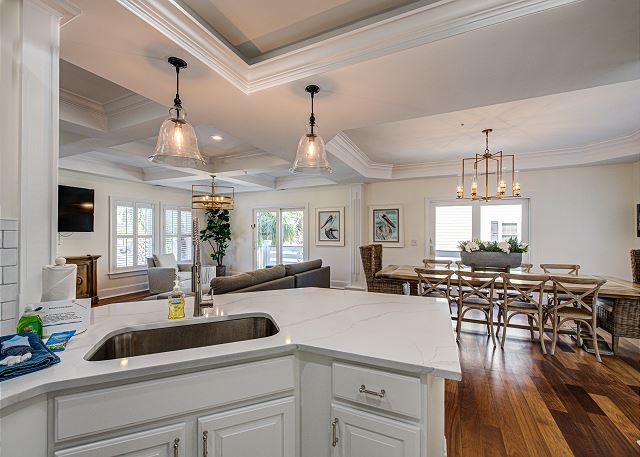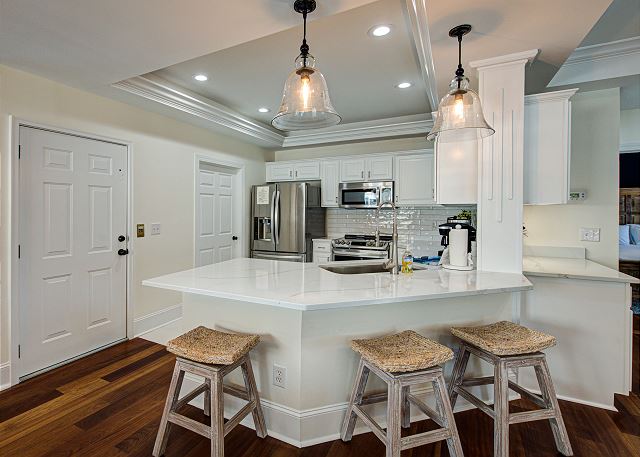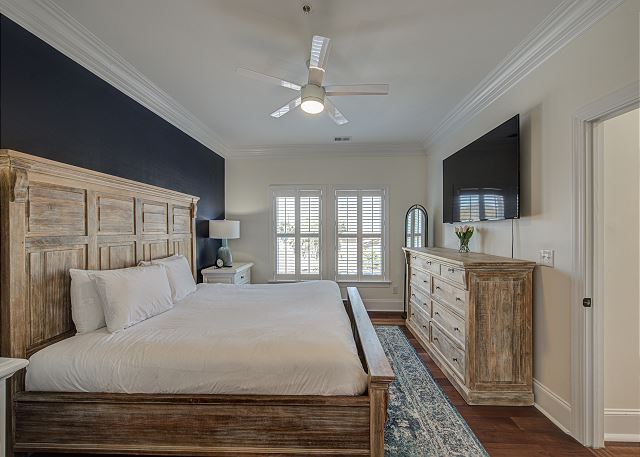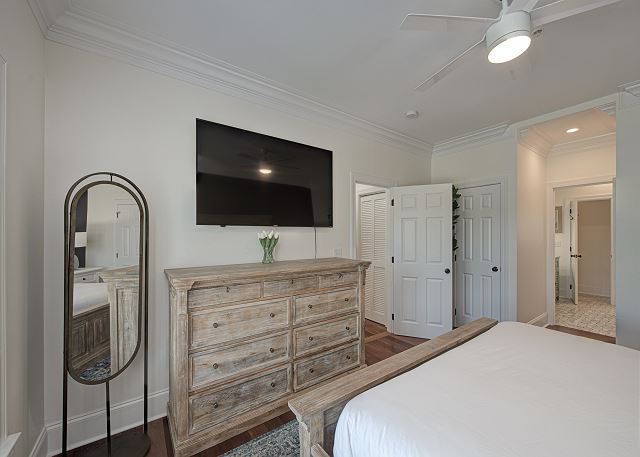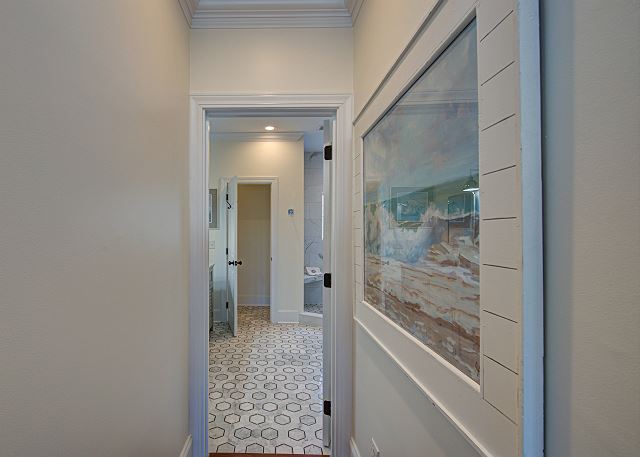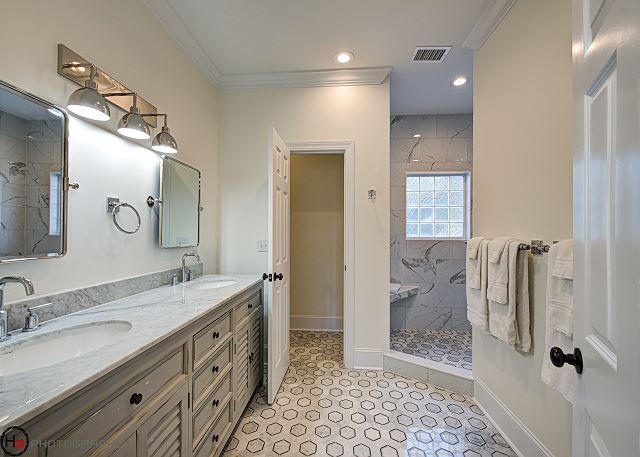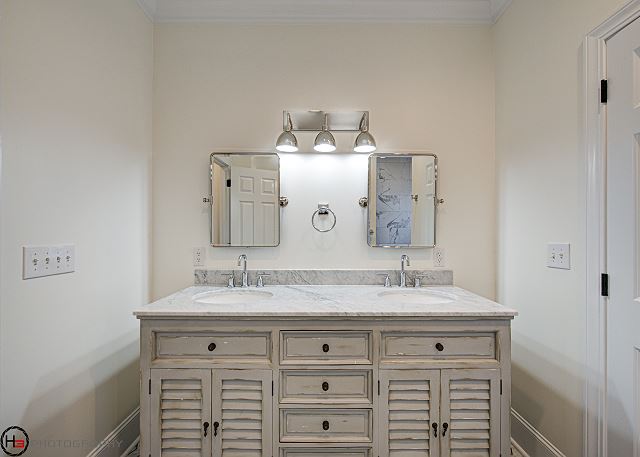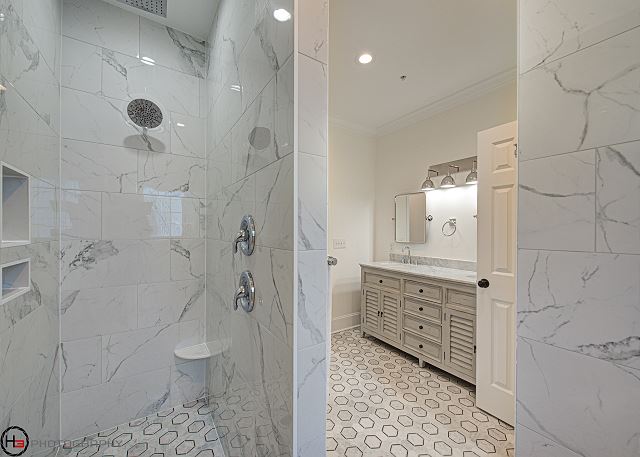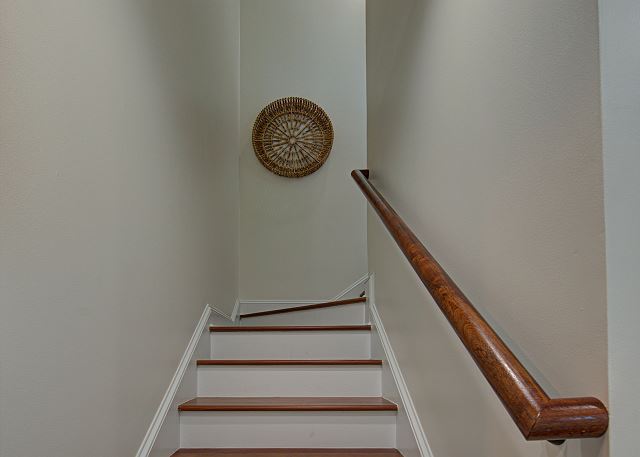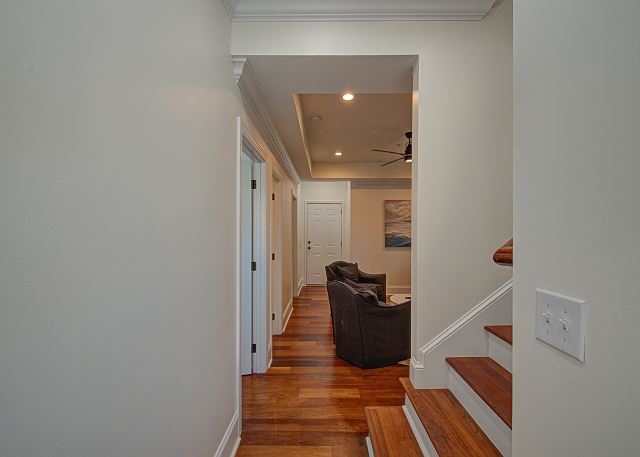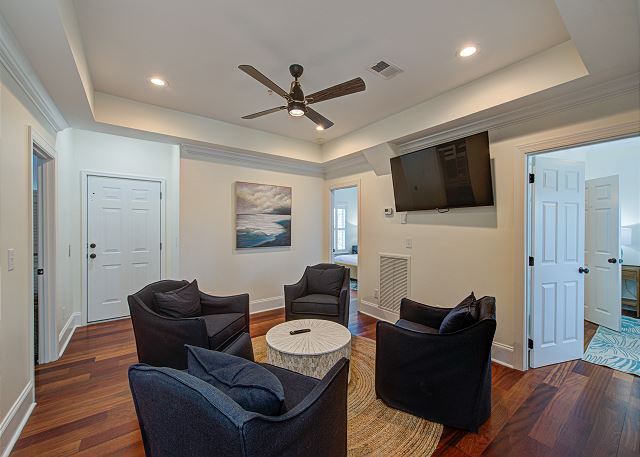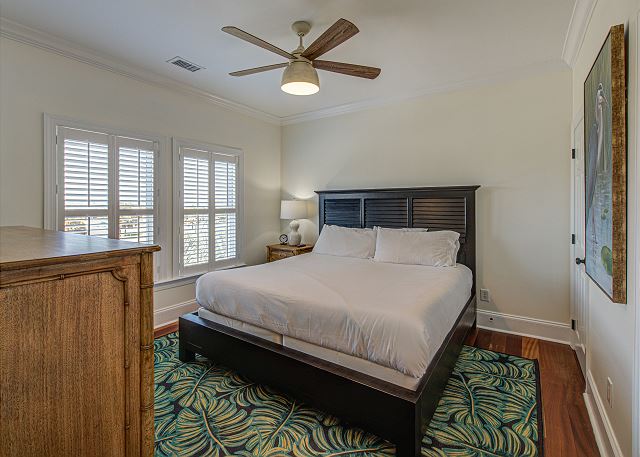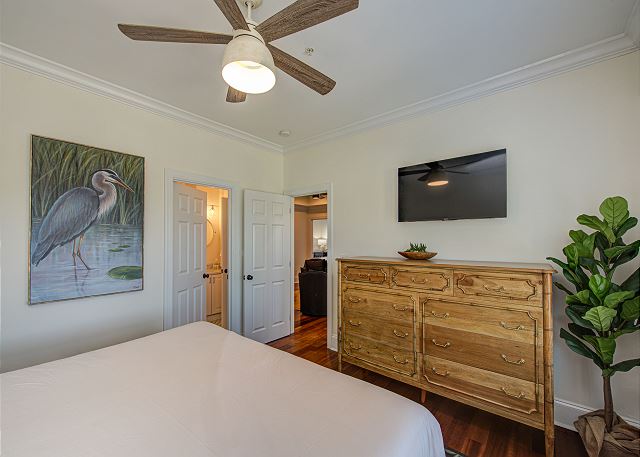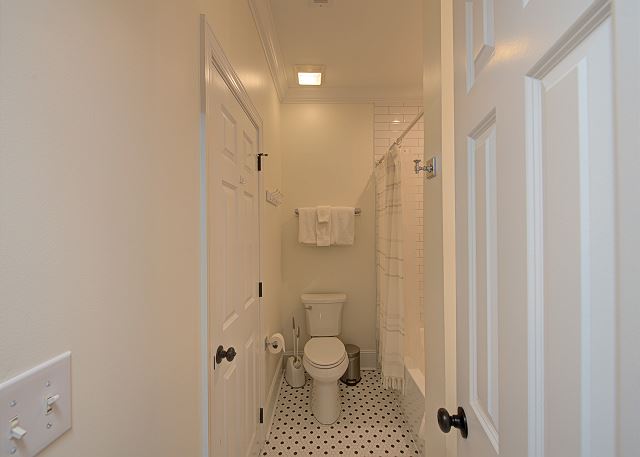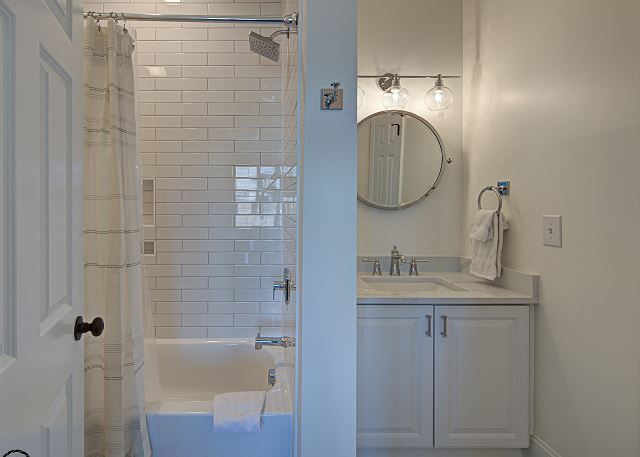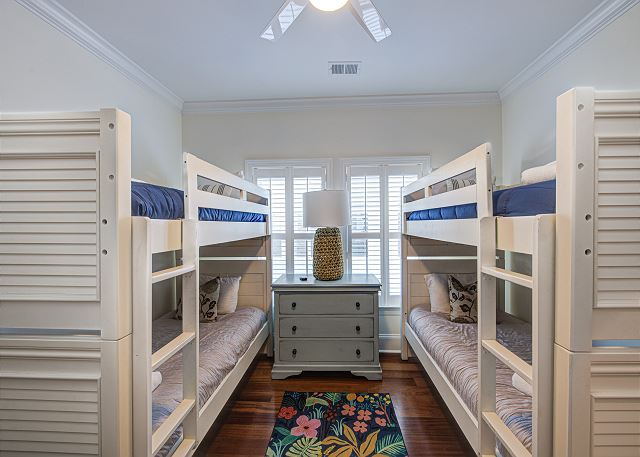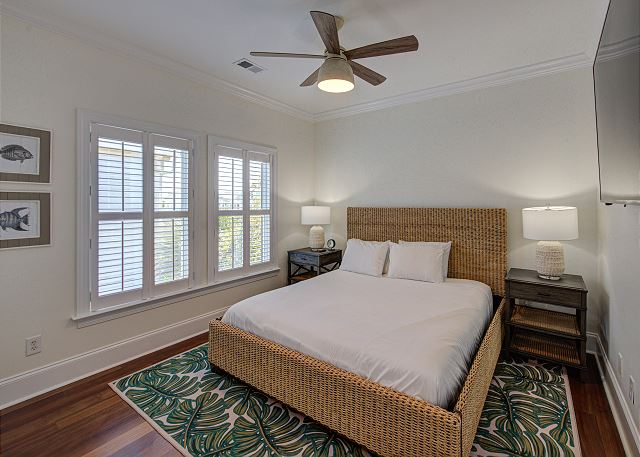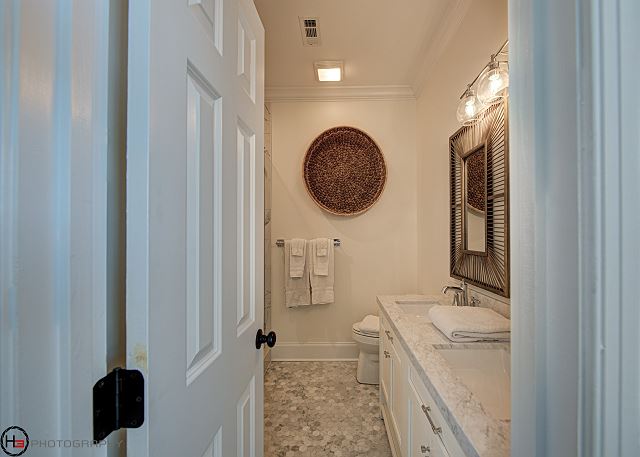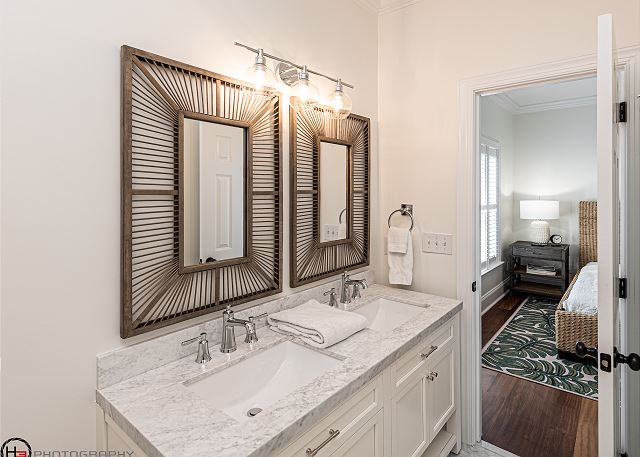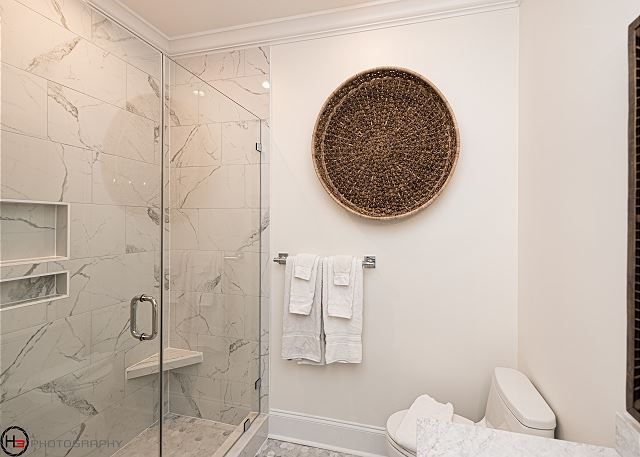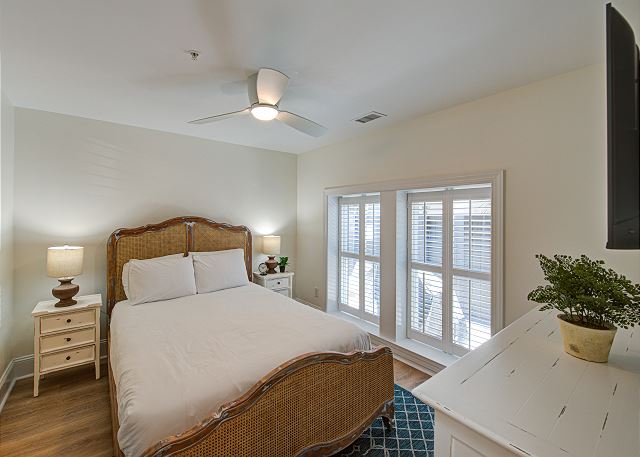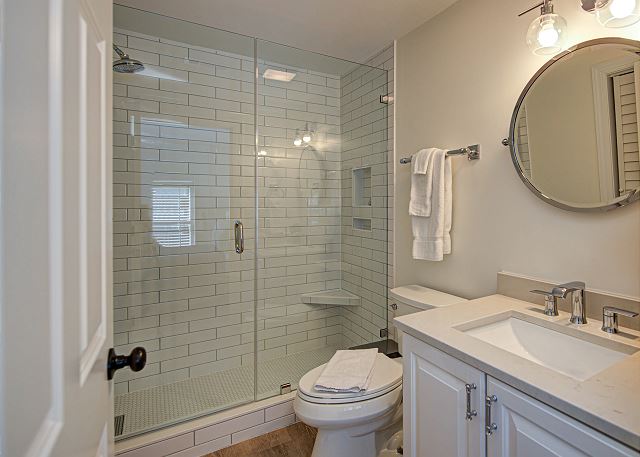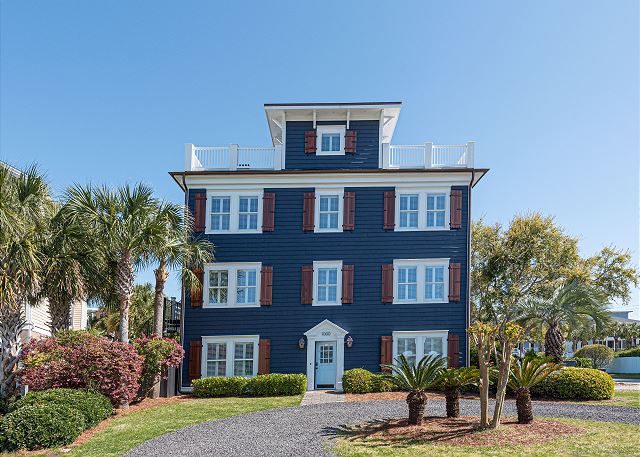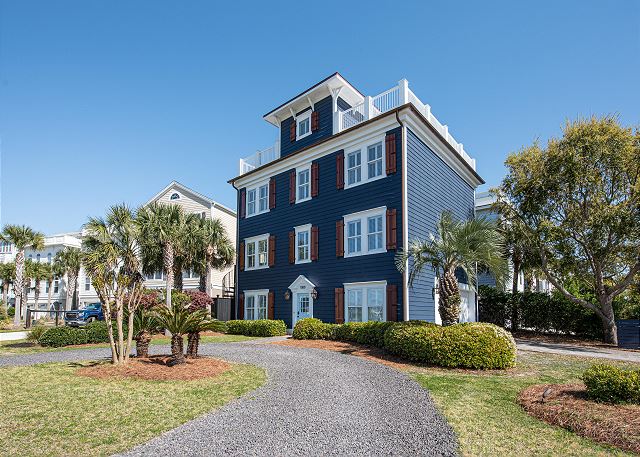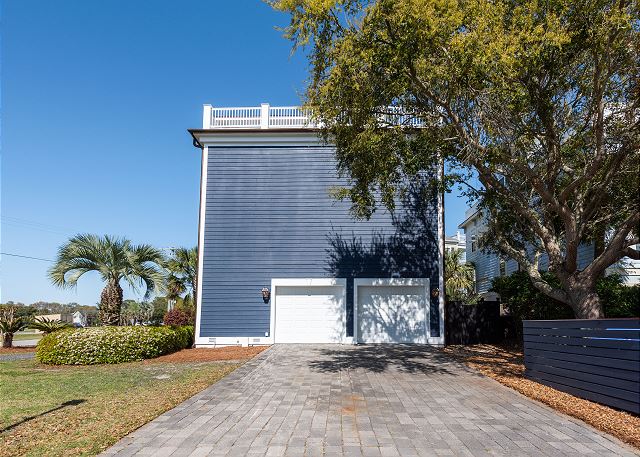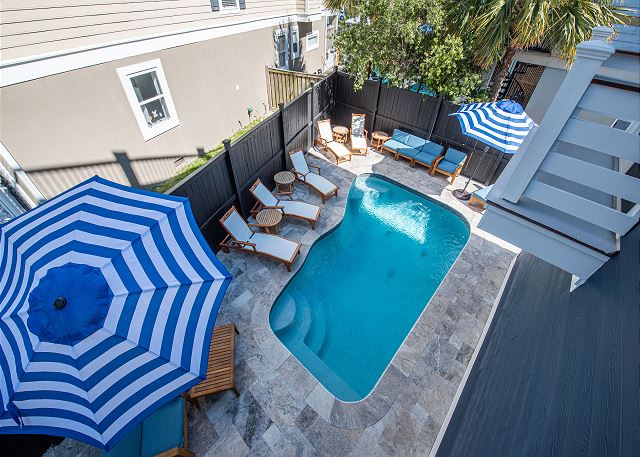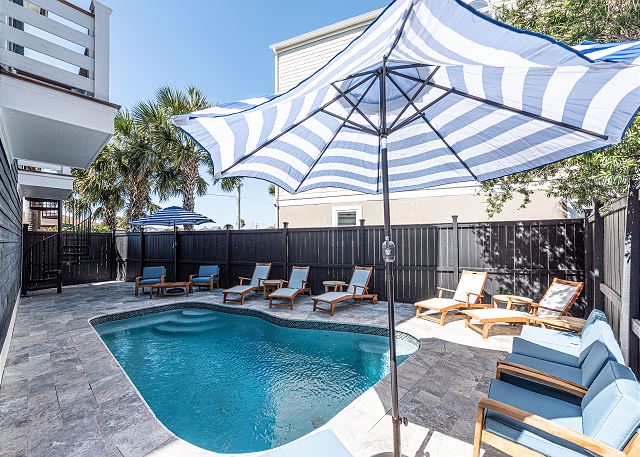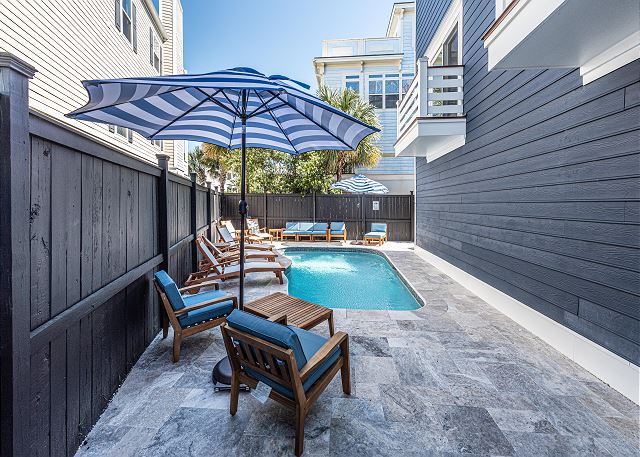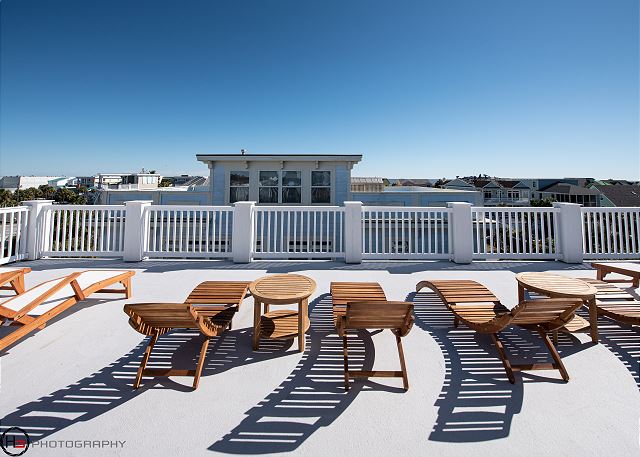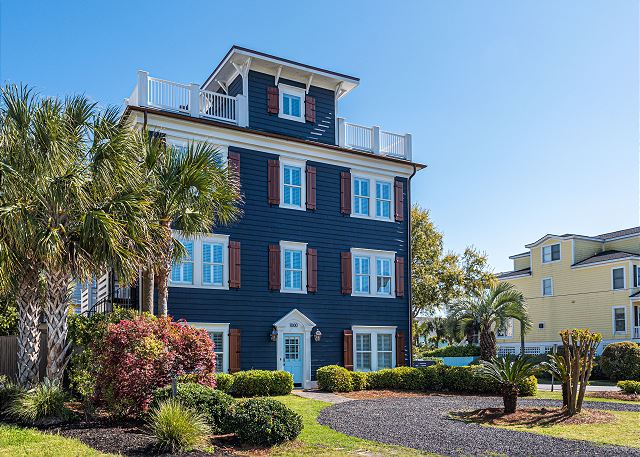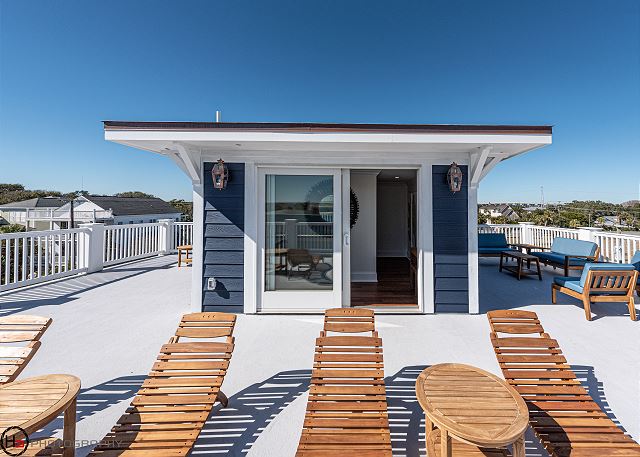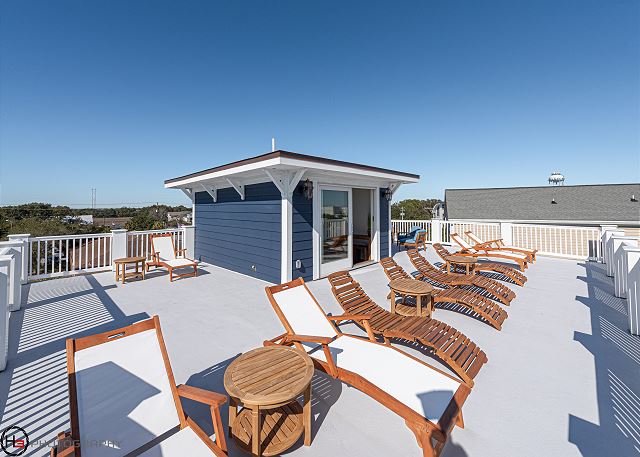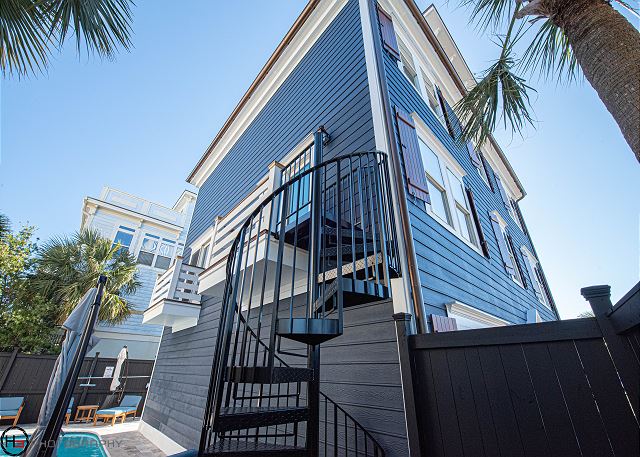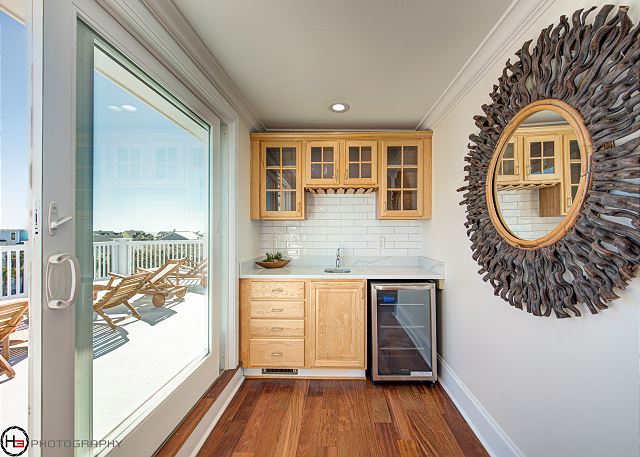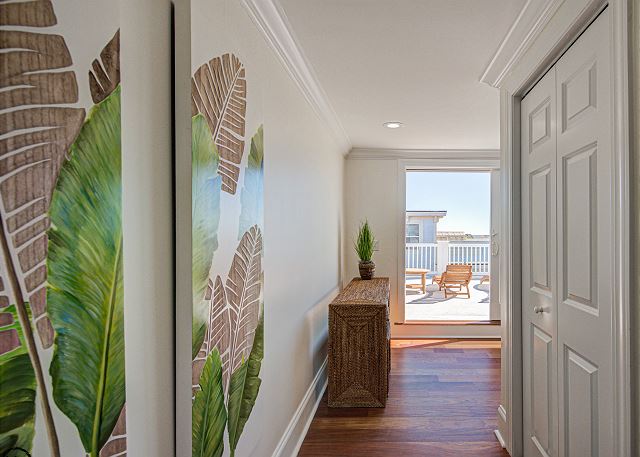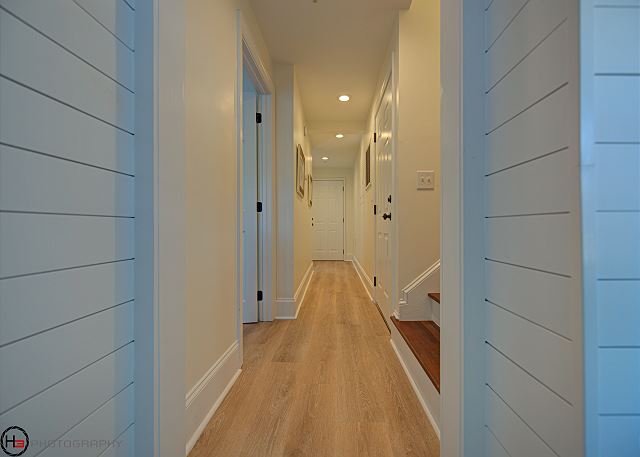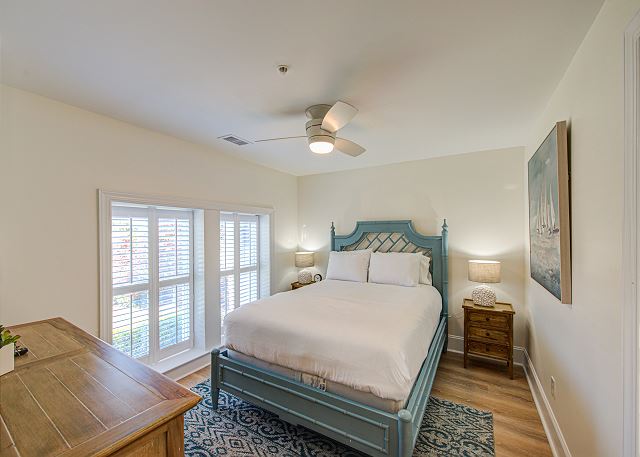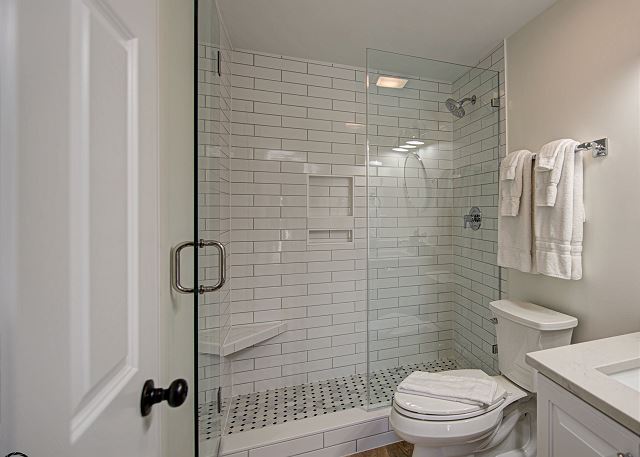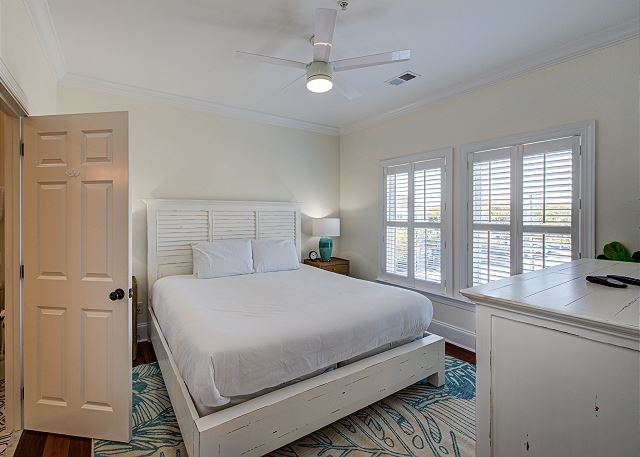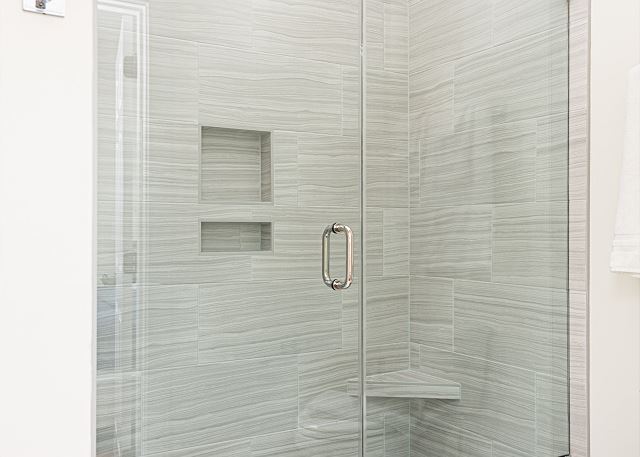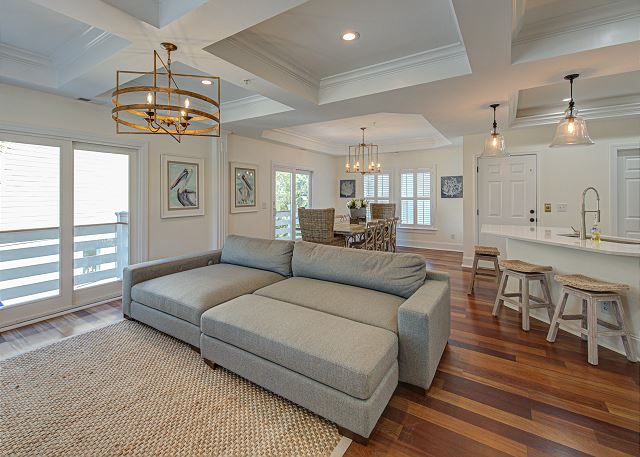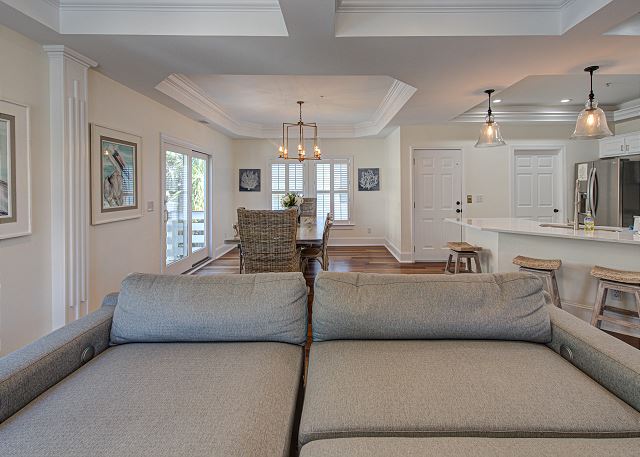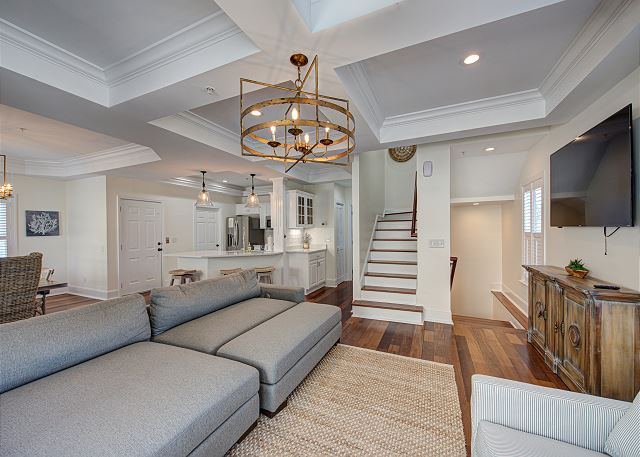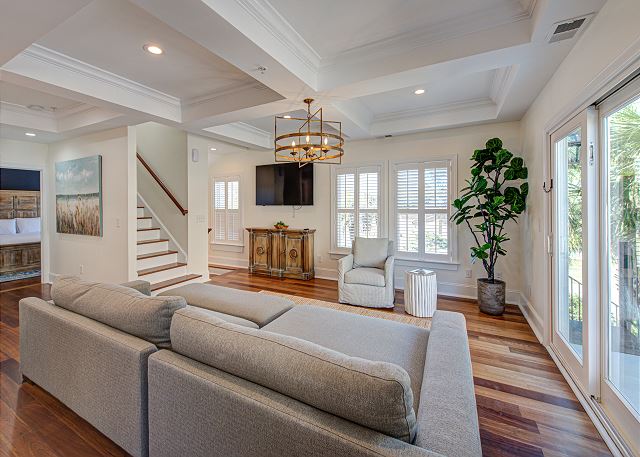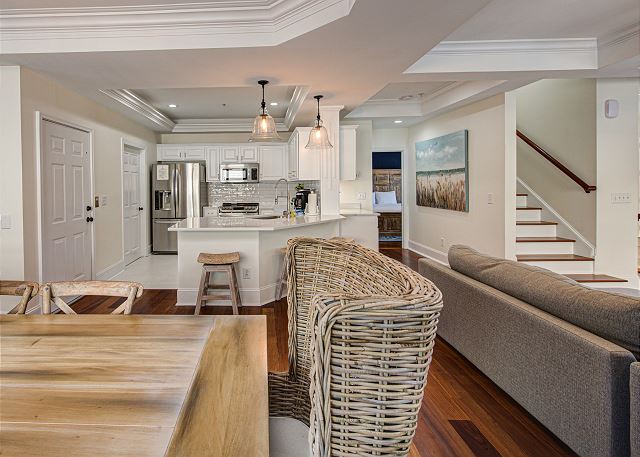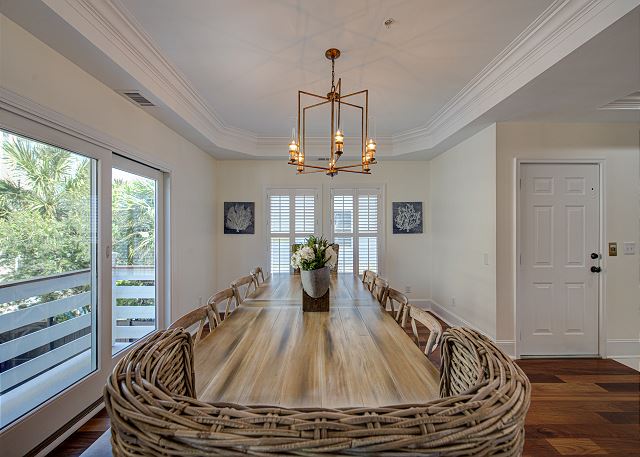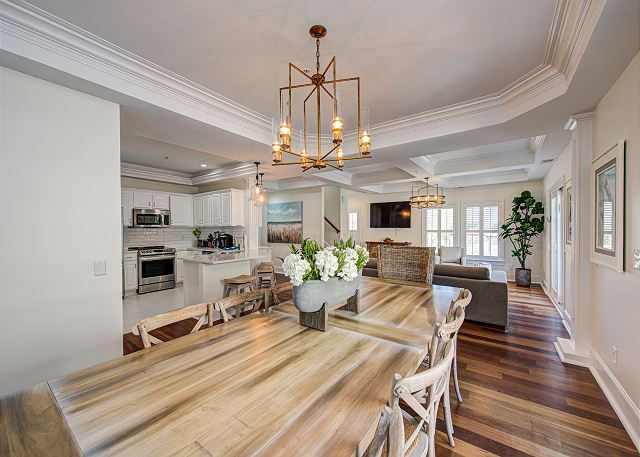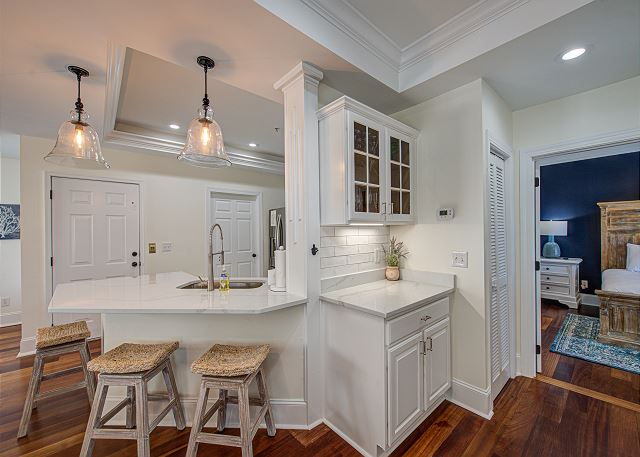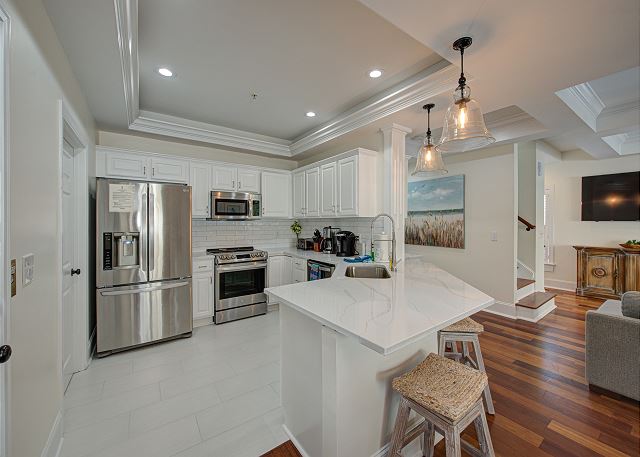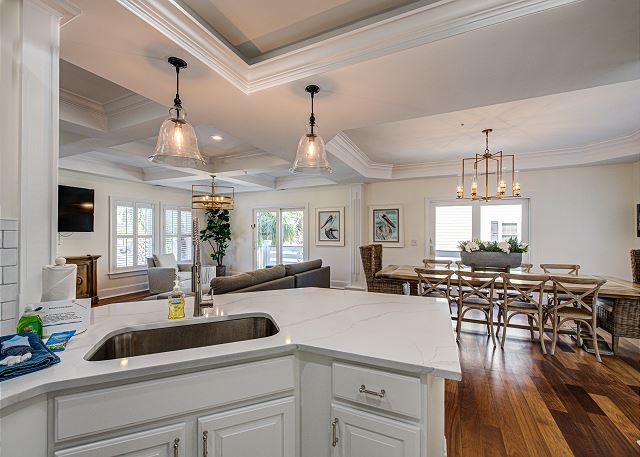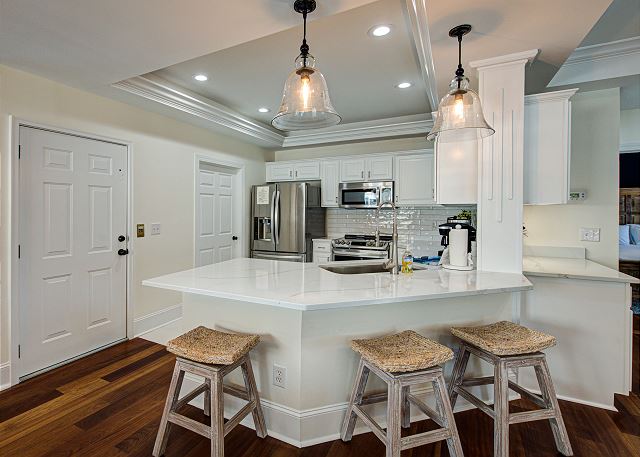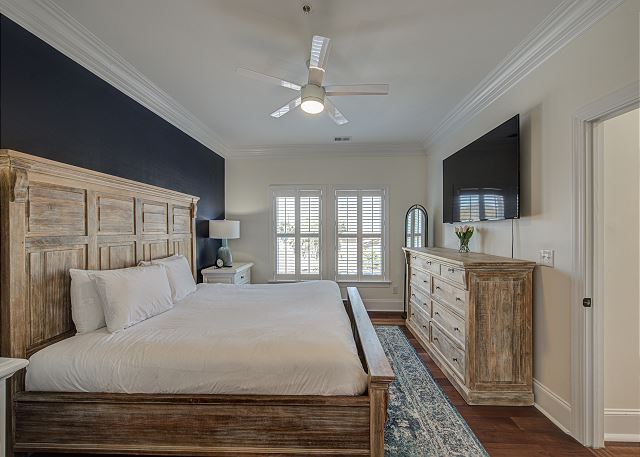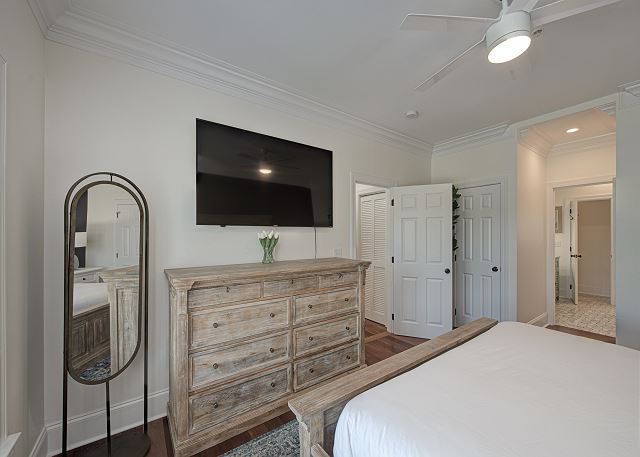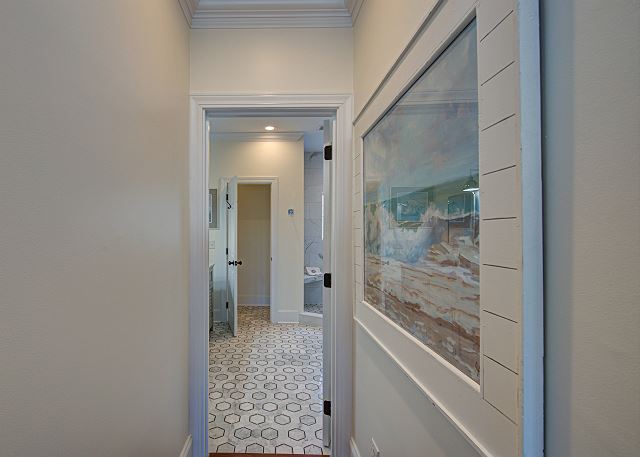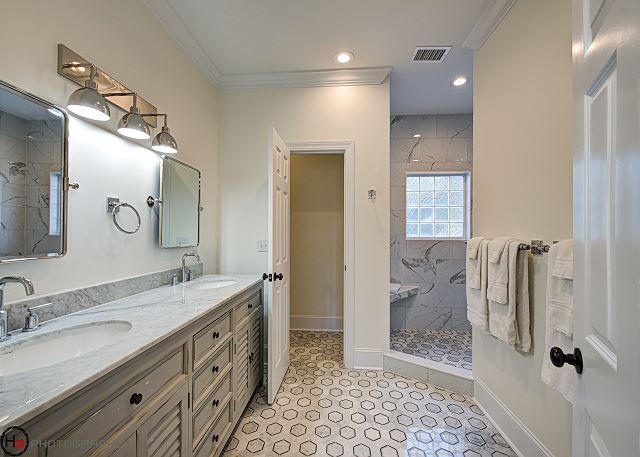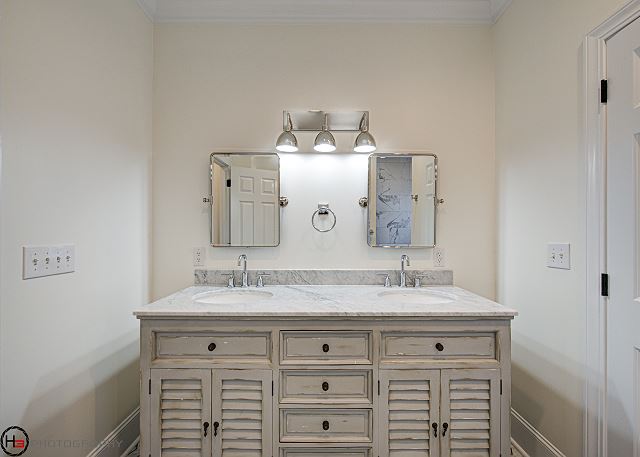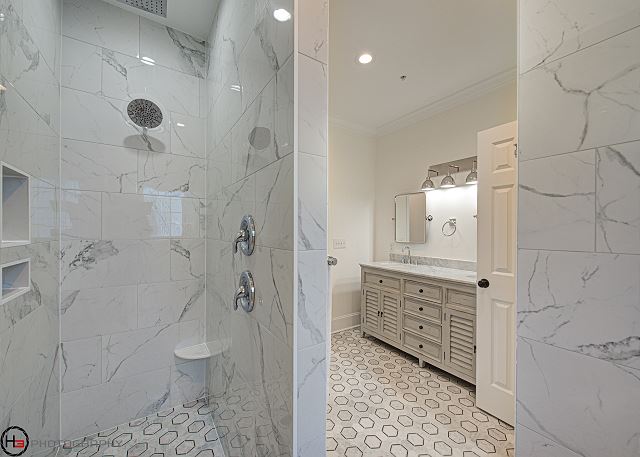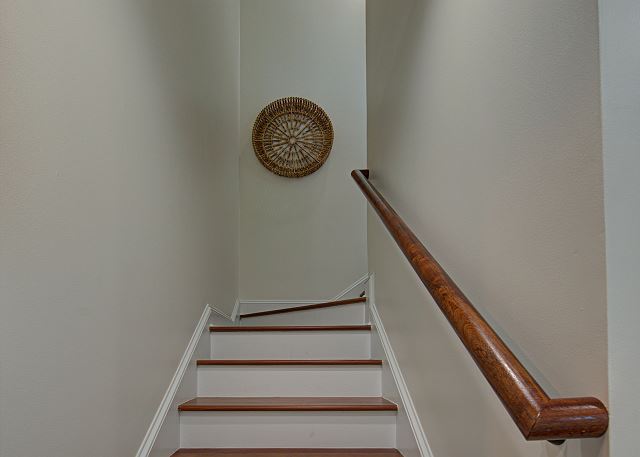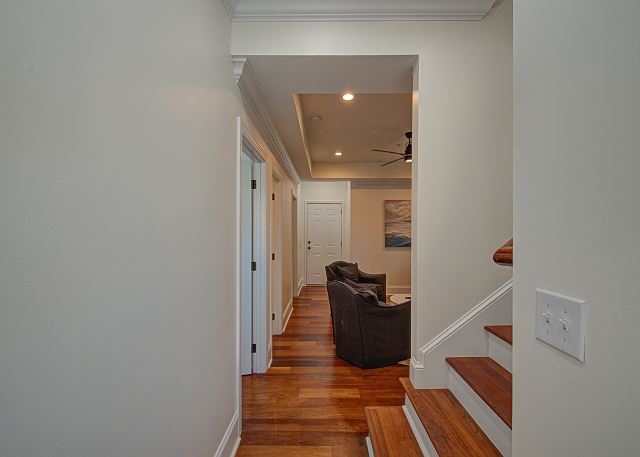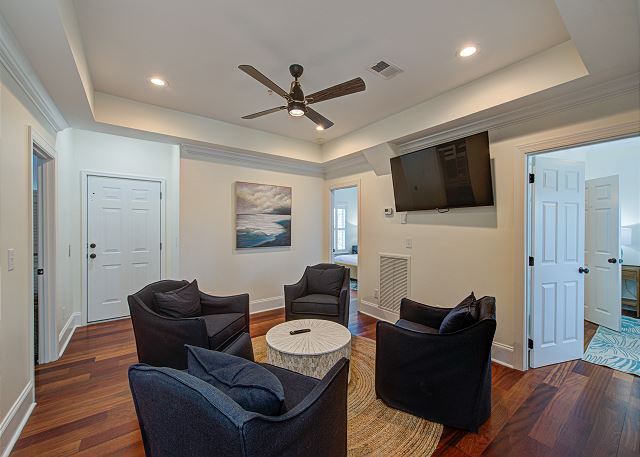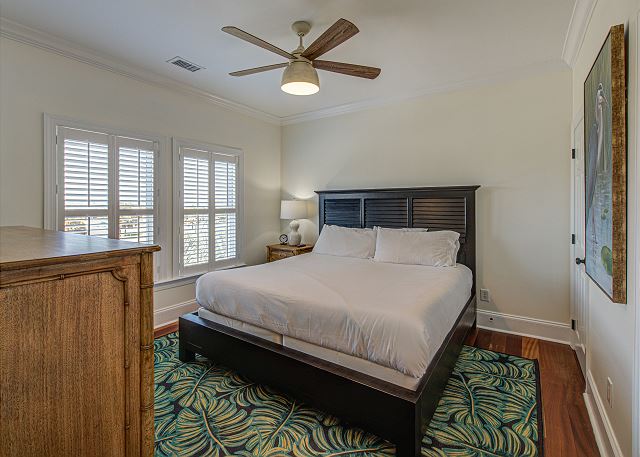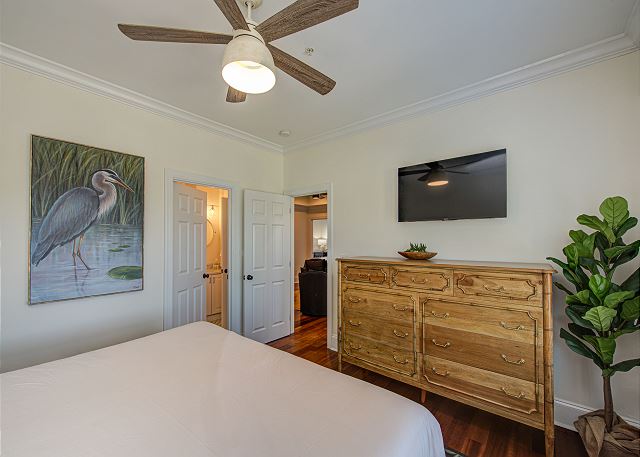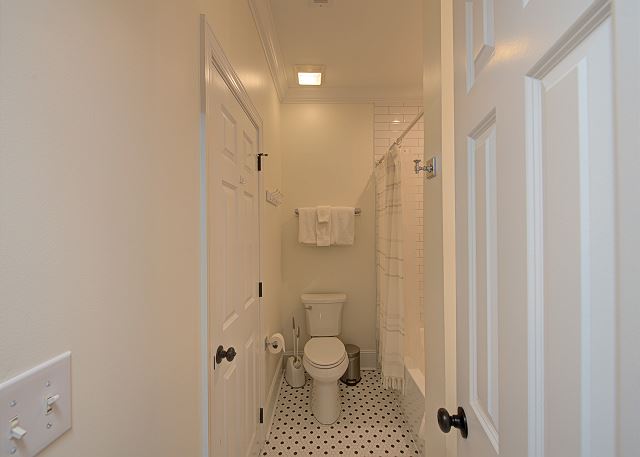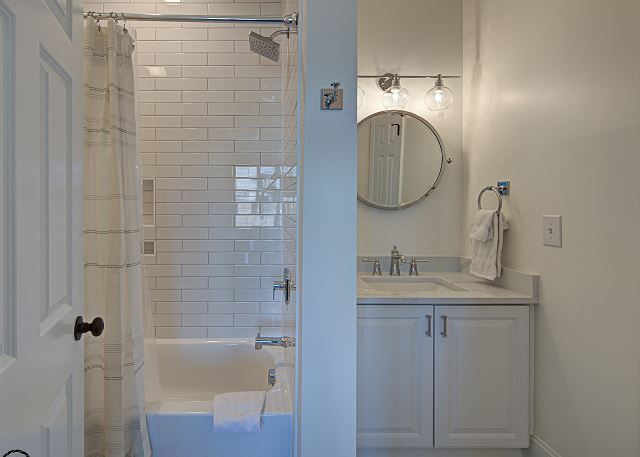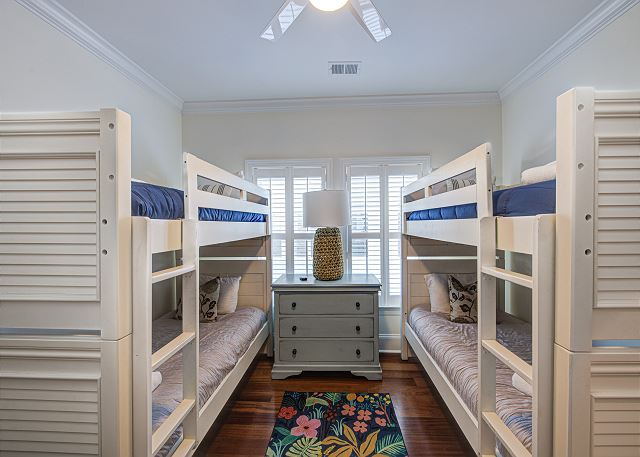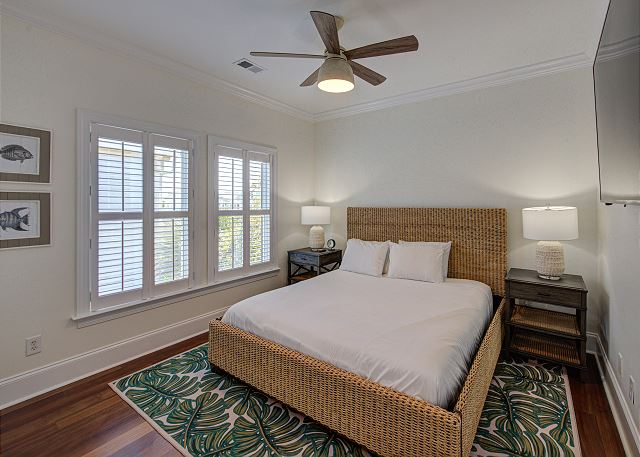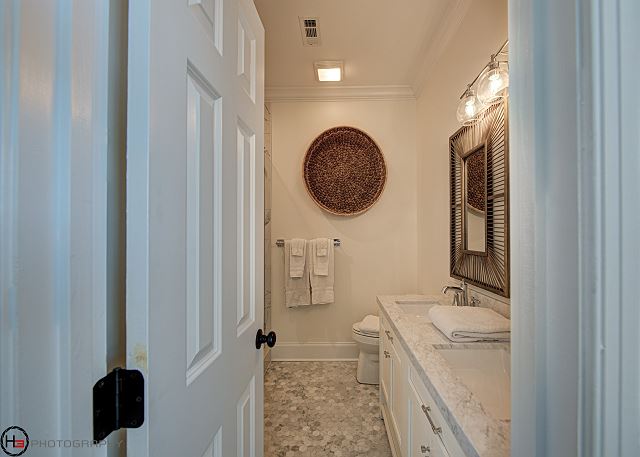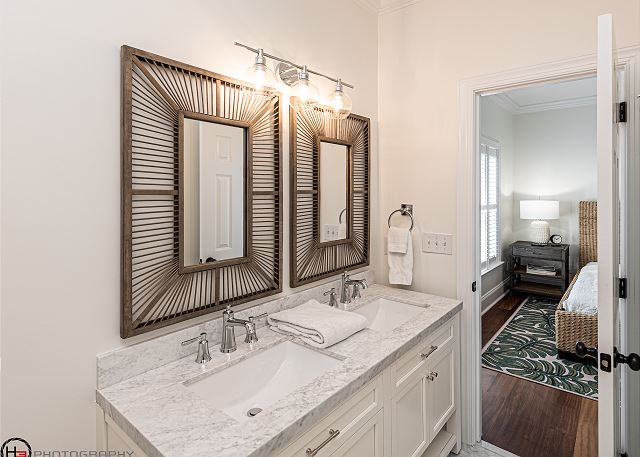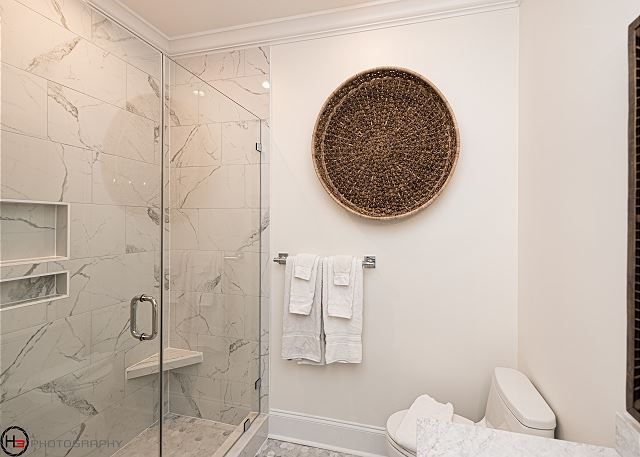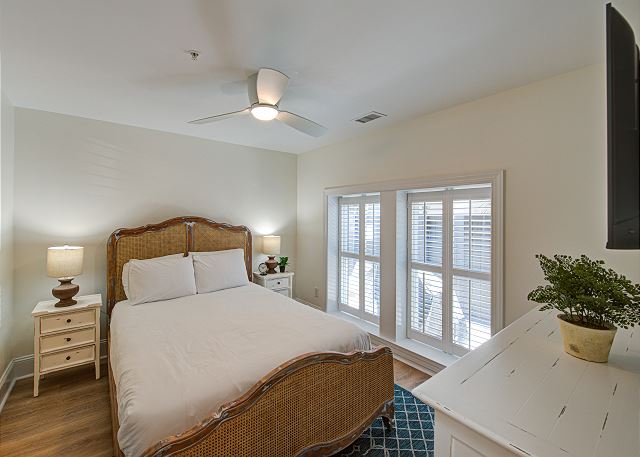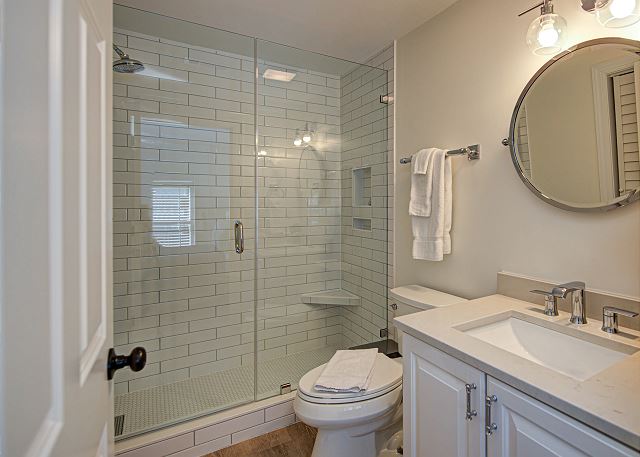 Description
Blue Haven

Welcome to Blue Haven, a fully renovated 7 bedroom, 6 bathroom house on Isle of Palms! Conveniently located just one block from the beach and a few short blocks from popular bars and restaurants on the island, this is the perfect location for your beach getaway!



A full renovation was completed in early 2021, making this coastal home feel like a luxury oasis. Every fixture and finish throughout Blue Haven is brand new, from the gorgeous hardwood floors and granite countertops, to the high-end bedding and plush bath towels.



The Space

Key Features:

Seven Bedrooms: Four King, Two Queen, Double Bunk room

Six Full Bathrooms with luxury tilework + finishes

Flat Screen TVs in every bedroom

Fully-appointed kitchen and laundry with high-end appliances

Four-person golf cart

Private pool with heater/chiller

Private rooftop deck with wet bar, TV, and teak lounge furniture



The home's front entry opens into the ground floor, with a brightly-lit hallway that offers access to two Queen bedrooms and a two car garage. Each of the spacious and private ground floor bedrooms include en-suite bathrooms featuring luxury rain showers and modern subway tile.



As you walk upstairs into the home's main level, you'll find a beautiful gathering space flooded with natural light and an open layout that allows plenty of room for friends and family to spend time together. The spacious living area features ample comfortable seating, a flat screen TV, and sliding glass doors that open onto a small porch with access to the pool below. The living room flows directly into a large dining room and kitchen, complete with a table for 10+ guests and additional bar-height seating. The home's modern and fully-appointed kitchen includes brand new stainless appliances, Keurig coffee maker, and everything you need to make Blue Haven your home away from home. The kitchen also adjoins a fully-equipped laundry room with new high-end washer and dryer.



Just off of the main living area you'll find the Master Suite, which features a luxury King bed, large flat screen TV, and two spacious closets. The en-suite Master Bathroom feels like a spa retreat with double sink, gorgeous marble tilework, and a stunning walk-in rain shower.



Upstairs, guests will find four additional bedrooms, including three King Bedrooms with en-suite bathrooms and a double bunk bedroom with walk-in closet and easy access to the adjacent King bathroom. Each bedroom includes designer furnishings and lighting, hotel quality linens, and flat screen TV to ensure a serene stay. The third floor bedrooms all surround a cozy upstairs sitting area with plush linen swivel chairs and flat screen TV, perfect for hanging out while getting ready.



The fourth floor rooftop level includes an indoor wet bar complete with sink and fridge, perfect for happy hours. The large rooftop terrace is outfitted with plenty of teak lounge furniture for your whole group to relax and enjoy the sunset view.



Blue Haven also features a beautiful private pool on the ground level, equipped with a heater/chiller to keep your swim comfortable in any weather. The pool patio includes high-end teak lounge chairs and adjustable umbrellas and is accessible through a ground floor gate and a spiral staircase off the second floor main living area.



Additionally, the home includes a secure two car garage with a secondary fridge, ping pong table, six-person golf cart, and plenty of space to store your beach gear.



**There is no cable TV offered. All televisions are smart TVs. Guest must sign in to their personal streaming accounts**



The Area

Walking distance to everything you need while on Isle of Palms:

Just a few short blocks to popular local restaurants and bars like the Windjammer, Coconut Joe's, Sea Biscuit Cafe, and Coda Del Pesce



Pool

The pool will be set to 82 degrees and will not be adjusted. The pool heater will not be on May through September.



No Beach Equipment Provided,



Guest Access

Guests will have exclusive access to Blue Haven. Each entry features a sec
Calendar
October 2021

| S | M | T | W | T | F | S |
| --- | --- | --- | --- | --- | --- | --- |
| | | | | | 01 | 02 |
| 03 | 04 | 05 | 06 | 07 | 08 | 09 |
| 10 | 11 | 12 | 13 | 14 | 15 | 16 |
| 17 | 18 | 19 | 20 | 21 | 22 | 23 |
| 24 | 25 | 26 | 27 | 28 | 29 | 30 |
| 31 | | | | | | |
November 2021

| S | M | T | W | T | F | S |
| --- | --- | --- | --- | --- | --- | --- |
| | 01 | 02 | 03 | 04 | 05 | 06 |
| 07 | 08 | 09 | 10 | 11 | 12 | 13 |
| 14 | 15 | 16 | 17 | 18 | 19 | 20 |
| 21 | 22 | 23 | 24 | 25 | 26 | 27 |
| 28 | 29 | 30 | | | | |
December 2021

| S | M | T | W | T | F | S |
| --- | --- | --- | --- | --- | --- | --- |
| | | | 01 | 02 | 03 | 04 |
| 05 | 06 | 07 | 08 | 09 | 10 | 11 |
| 12 | 13 | 14 | 15 | 16 | 17 | 18 |
| 19 | 20 | 21 | 22 | 23 | 24 | 25 |
| 26 | 27 | 28 | 29 | 30 | 31 | |
January 2022

| S | M | T | W | T | F | S |
| --- | --- | --- | --- | --- | --- | --- |
| | | | | | | 01 |
| 02 | 03 | 04 | 05 | 06 | 07 | 08 |
| 09 | 10 | 11 | 12 | 13 | 14 | 15 |
| 16 | 17 | 18 | 19 | 20 | 21 | 22 |
| 23 | 24 | 25 | 26 | 27 | 28 | 29 |
| 30 | 31 | | | | | |
February 2022

| S | M | T | W | T | F | S |
| --- | --- | --- | --- | --- | --- | --- |
| | | 01 | 02 | 03 | 04 | 05 |
| 06 | 07 | 08 | 09 | 10 | 11 | 12 |
| 13 | 14 | 15 | 16 | 17 | 18 | 19 |
| 20 | 21 | 22 | 23 | 24 | 25 | 26 |
| 27 | 28 | | | | | |
March 2022

| S | M | T | W | T | F | S |
| --- | --- | --- | --- | --- | --- | --- |
| | | 01 | 02 | 03 | 04 | 05 |
| 06 | 07 | 08 | 09 | 10 | 11 | 12 |
| 13 | 14 | 15 | 16 | 17 | 18 | 19 |
| 20 | 21 | 22 | 23 | 24 | 25 | 26 |
| 27 | 28 | 29 | 30 | 31 | | |
April 2022

| S | M | T | W | T | F | S |
| --- | --- | --- | --- | --- | --- | --- |
| | | | | | 01 | 02 |
| 03 | 04 | 05 | 06 | 07 | 08 | 09 |
| 10 | 11 | 12 | 13 | 14 | 15 | 16 |
| 17 | 18 | 19 | 20 | 21 | 22 | 23 |
| 24 | 25 | 26 | 27 | 28 | 29 | 30 |
May 2022

| S | M | T | W | T | F | S |
| --- | --- | --- | --- | --- | --- | --- |
| 01 | 02 | 03 | 04 | 05 | 06 | 07 |
| 08 | 09 | 10 | 11 | 12 | 13 | 14 |
| 15 | 16 | 17 | 18 | 19 | 20 | 21 |
| 22 | 23 | 24 | 25 | 26 | 27 | 28 |
| 29 | 30 | 31 | | | | |
June 2022

| S | M | T | W | T | F | S |
| --- | --- | --- | --- | --- | --- | --- |
| | | | 01 | 02 | 03 | 04 |
| 05 | 06 | 07 | 08 | 09 | 10 | 11 |
| 12 | 13 | 14 | 15 | 16 | 17 | 18 |
| 19 | 20 | 21 | 22 | 23 | 24 | 25 |
| 26 | 27 | 28 | 29 | 30 | | |
July 2022

| S | M | T | W | T | F | S |
| --- | --- | --- | --- | --- | --- | --- |
| | | | | | 01 | 02 |
| 03 | 04 | 05 | 06 | 07 | 08 | 09 |
| 10 | 11 | 12 | 13 | 14 | 15 | 16 |
| 17 | 18 | 19 | 20 | 21 | 22 | 23 |
| 24 | 25 | 26 | 27 | 28 | 29 | 30 |
| 31 | | | | | | |
August 2022

| S | M | T | W | T | F | S |
| --- | --- | --- | --- | --- | --- | --- |
| | 01 | 02 | 03 | 04 | 05 | 06 |
| 07 | 08 | 09 | 10 | 11 | 12 | 13 |
| 14 | 15 | 16 | 17 | 18 | 19 | 20 |
| 21 | 22 | 23 | 24 | 25 | 26 | 27 |
| 28 | 29 | 30 | 31 | | | |
September 2022

| S | M | T | W | T | F | S |
| --- | --- | --- | --- | --- | --- | --- |
| | | | | 01 | 02 | 03 |
| 04 | 05 | 06 | 07 | 08 | 09 | 10 |
| 11 | 12 | 13 | 14 | 15 | 16 | 17 |
| 18 | 19 | 20 | 21 | 22 | 23 | 24 |
| 25 | 26 | 27 | 28 | 29 | 30 | |
Available
Unavailable
Check-In Only
Check-Out Only
Seasonal Rates
| Date Range | Daily | Weekly | Monthly |
| --- | --- | --- | --- |
* Seasonal rates are only estimates and do not reflect taxes or additional fees.
Location
Guest Reviews of
1000 Carolina Blvd
Isle Of Palms, SC
---
Vacation Rental Reviews by
stars based on
Fantastic home in IOP!
Review by
A beautiful experience staying in IOP! We recently stayed for a friend's trip (7 people) and couldn't have been happier. The house is brand new and in immaculate condition, with tons of space for all of our guests! We spent most of our time at the pool in the backyard or on the private rooftop enjoying the amazing views. The house comes with a golf cart, which was a huge plus! Location is literally steps to the beach, bars and restaurants! If you want to be in the heart of IOP, this is your spot!
5 out of 5 stars
Contact Us